Your Package Details
Nutrition Hacks Coconut Oil
3-Bottle Package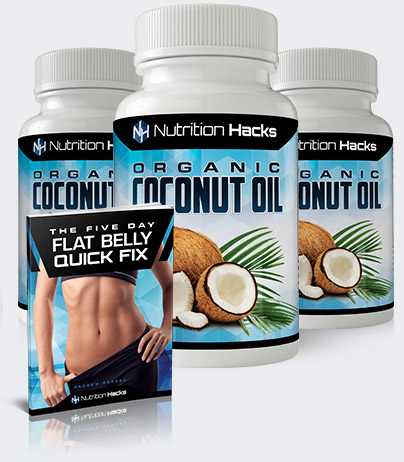 Regular Price:
$99.00
per
bottle
Exclusive Discount Price
Just $59.00per
bottle
Coconut Oli 3 Bottle of Nutrition Hacks 100% Organic Coconut Oil (60 Capsules per Bottle)
Plus The 5-Day Flat Belly Quick Fix
+ FREE Shipping & Handling
No Questions Asked, 100% Money Back, Empty Bottle Guarantee For a FULL 90 Days!
If you don't love the results you see, you can even ship back your empty bottles at any point within the next 90 days, and I will return everything you paid.
You can keep the Five Day Flat Belly Quick Fix as my way of saying thank you for trying.